Optics and photonics are key technologies in most strategic sectors, both for the advances of fundamental research and for the variety of application areas. In the past years, the possibility to functionalise and to engineer materials and components at nanometer scale opened up opportunities for new applications and new ways of radiation-matter interaction. The growing integration of chips on photonic devices will allow overcoming the intrinsic limitations in elaborating, transmitting and sharing information related to specific environments  (e.g.: internet of things). In addition to these important potentialities, quantum technologies offer further opportunities to exploit the control of matter constituents and the quantum mechanics laws permitting to achieve performances incomparable to those based on classical systems. Optical technologies will contribute to tackle fundamental problems such as the Planet sustainable growth through the exemplary change in the systems for energy production and environmental parameters measurement.
The DSFTM has a relevant role in those sectors and, thanks to the transversal properties of those technologies, aims at facing some challenges in the following areas:
Optical and photonic systems, multiparameter sensors networks and optoelectronic infrastructures (such as for Smart Cities e Smart Buildings).
Photonic technologies for high efficiency energy production, conversion, storage and transportation.
Photonic technologies for virtual reality, cognitive photonics and advanced man-machine interfaces.
Photonic systems for advanced imaging, non-invasive diagnostics, living matter therapy and manipulation.
Dissemination of ultra-precise time and frequency standards.
Photonic technologies for the study of matter in extreme conditions (such as new materials synthesis, plasmas, nuclear fusion and charges acceleration).
Advanced platforms based on photons and ultra-cold matter for communication networks, simulators and quantum computing.
Quantum sensors for high precision time metrology, gravity, electromagnetic fields and physical properties of matter.
Spotlights on research activity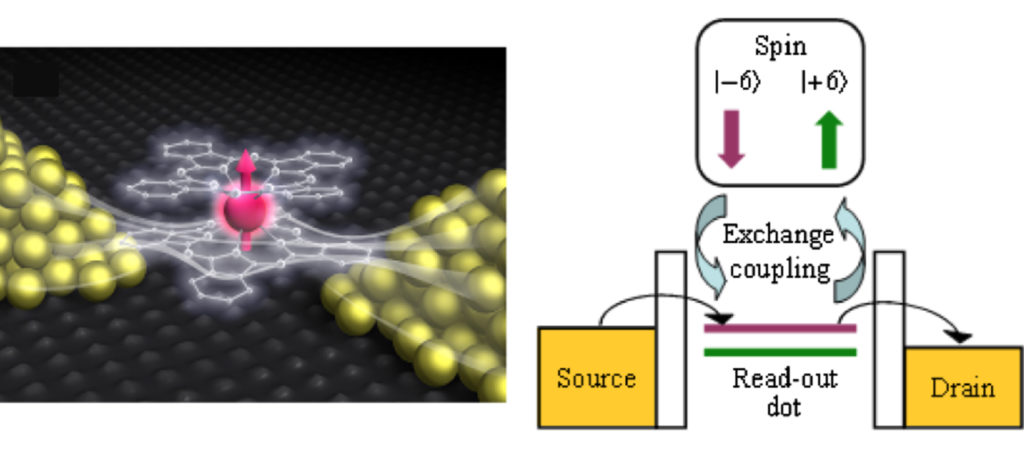 We have monitored the Landau–Zener dynamics of a single–ion magnet inserted into a spin–transistor geometry. For increasing field–sweep rates, the spin reversal probability shows increasing deviations from that of a closed system. In the low–conductance limit, such deviations were shown to result from a dephasing process. In particular, the observed behaviors were successfully simulated by means of an adiabatic master equation, with time averaged dephasing (Lindblad) operators. The time average was tentatively interpreted in terms of the finite time resolution of the continuous measurement.
Contact person: Filippo Troiani, NANO Modena