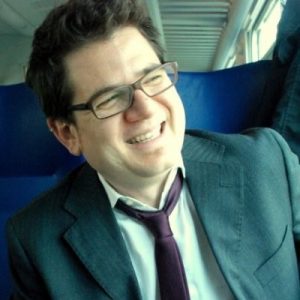 Giulio Bollino is a Ph.D. in Electronic Engineering. He graduated in 2007 in Electronic Engineering at Università degli Studi di Roma Tre discussing an experimental thesis on an ultrasonic piezoelectric motor. In 2011 always in the same University he completed his PhD with a thesis on a reverse-engineering based computer simulation on a 4D ultrasound probe for diagnostic applications. During his PhD period, he also worked for Esaote Medical on a new brand ultrasound diagnostic probe based on silicon technology (CMUT – Capacitive Micromachined Ultrasonic Transducer). Being his PhD tasks based on a patent reverse engineering work, after his degree he entered in the Italian National Council of Research (CNR) providing assistance to researchers for Intellectual Property related matters.
Currently, Giulio is the Intellectual Property Supervisor of the Department of Sciences and Technologies for Matter (DSFTM) at CNR. He's responsible for multiple aspects of new patent creation and maintenance of the existing patent Dep. IP portfolio (Physics, Electronic Engineering and Chemicals). He supports the patent development process and work closely with the researchers, engineers, and European Patent Attorney to support the creation and documentation of inventions and protect these inventions through the development of patent applications submitted then by a Patent Attorney/Agent. Furthermore, he provides technical and administrative support to maintain and manage the patents/patent applications. Other relevant IP related activities are including evaluation of licensing opportunities, assisting in reviewing IP agreements, monitoring the competitive patent landscape, due-diligence, performing infringement analysis and litigation support, moreover he's supporting and protecting know-how and trade secrets. Furthermore, he provides technology transfer services to create a lasting link between research and the business world.
Other main strategic Technology Transfer guidelines include: promotion and protection of the IP Dep. portfolio (linking the research network to the production sector); alignment of business strategy and IP strategy; legal support to the research network (licensing and assignment agreements, know-how and technology agreements); increase in competitiveness with patent strategies and technologies selection.